Other Voices is proud to announce our 26th Season!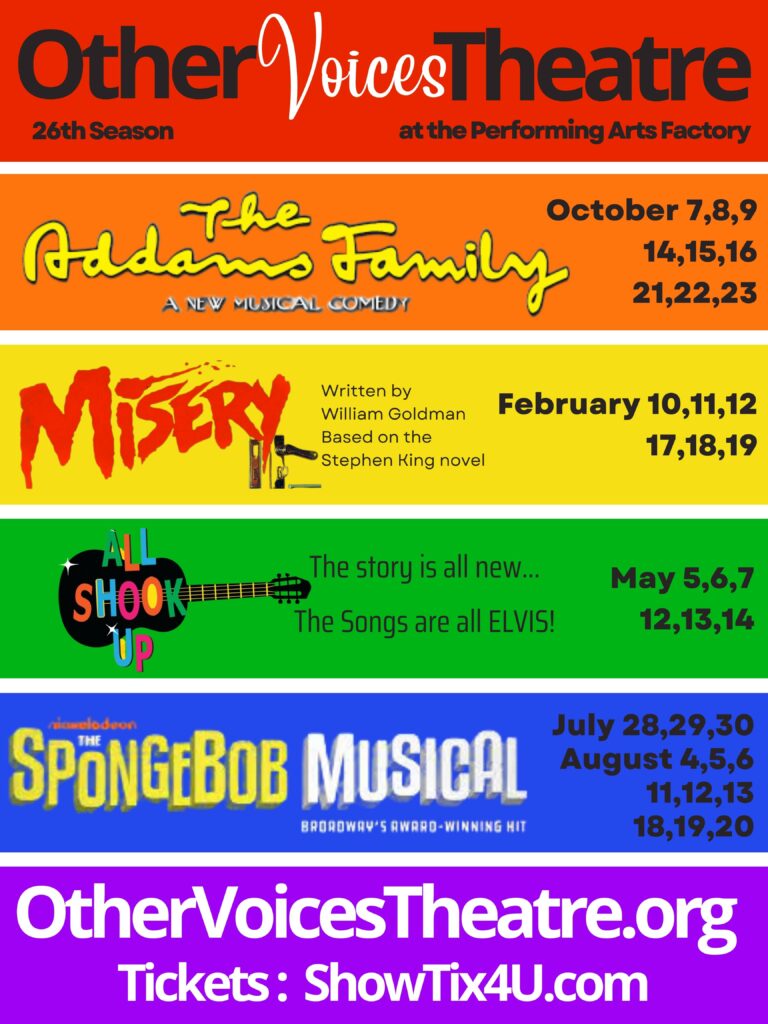 We are VERY pleased to announce the full lineup of shows coming to Other Voices Theatre in our 2022-2023 season!
• The Addams Family – just in time for Halloween comes this hilarious musical comedy, featuring many of your favorite Addams Family characters (and a few new ones)
• Misery – the first show of 2023 will have you on the edge of your seat, as we present the twisted, theatrical adaptation of the best-selling Stephen King novel
• All Shook Up: Next on the schedule is this heart-warming jukebox musical set to the music of Elvis Presley
• The Spongebob Musical: and finally, direct from Bikini Bottom, this hit new musical will close out the season with boatloads of summer fun for the entire family
See every show in our 2022-2023 season at a discounted price by becoming a season ticket holder, going on sale soon!
We'll see you here, at the Theatre!